Here are some paint-themed tips.
If you are looking to sell your home, curb appeal is essential. Though, ramping up your curb appeal can be costly and most exterior improvements are usually pretty significant undertakings. Though, one thing you can do that is more affordable than some of the alternatives and has a huge impact is paint. Painting the entire outside of your home will cost you, but there are other options too! Here are some options to elevate your curb appeal using only paint:
Add a Fresh Coat
Of course, we need to state the obvious. Giving the exterior of your home a fresh paint job will drastically improve your curb appeal by making your home look much newer, cleaner, and more attractive overall. If a full paint job isn't in your budget, don't fret, you've got options.
Make Your Door Pop
If you focus in on your door, you can make a huge impact on the look of your home's facade. Choose the vibe and feeling you'd like your home to give off and pick the perfect colour to match.
Paint the Fence
Fences tend to show their age and weather damage in a pretty big way. If you show your fence a little love, it's sure to elevate your yard, house, and exterior of your property as a whole.
Brighten Up Your Planters
If you're looking for a smaller DIY project to elevate your aesthetic, try painting your planters in a fun and visually-pleasing colour. It will help showcase your plants more, add a pop of colour, and add a memorable aspect to your dwelling.
Spruce Up Your Brick
If you're working with a brick exterior and you think you're stuck with the colour, you're officially wrong. Painting bricks subtle colours like whites, blacks, and blues has become very trendy and it's an excellent way to give old bricks a new life.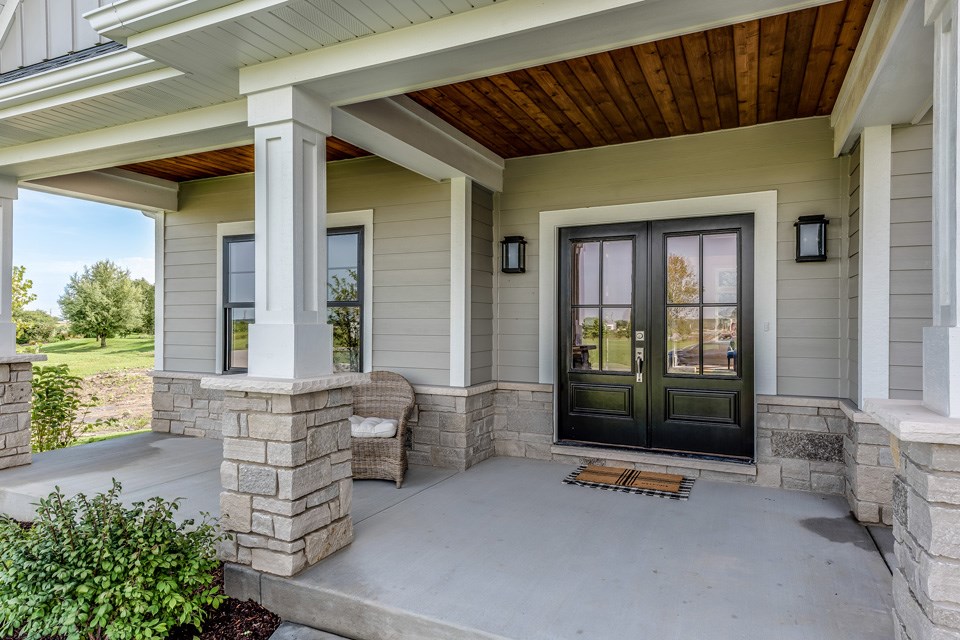 Elevate the Shutters
Beautiful shutters can not only make a home stand out, but make windows look far larger and more apparent. Why not paint your shutters to show off how much natural light your prospective buyers will get to enjoy?
Refresh the Garage Doors
If you have a garage or two that are front-facing, those garage doors take up some serious real estate on the front of your home. You don't want them looking old and drab. Painting your garage doors can impact the overall look of your home's exterior for the better.
Make Your Furniture Unforgettable
Another fun DIY project is painting your patio furniture. If you're into staging and you want to extend it to the outside of our place, add a fresh coat of paint and make it extra memorable.
Freshen Up Your Siding
Another larger-impact project that won't cost as much as a full paint job is freshly painted siding. This can really tie a home together and make it look newer, brighter, and all-around more valuable.
Consider the Interior
Last but absolutely not least, we mustn't forget about the interior. If you paint your interior a beautiful, light-catching colour, your home will look light and inviting, even from the outside looking in.

This story was made possible by our
Community Partners Program
. Thank you
Peak Performance Painting
for helping to expand local news coverage in the Bow Valley.
Learn more.