If you're ready for something new in the flooring department, you've picked the right time. Flooring trends are currently drawing upon timeless classics, so you know they will not go out of style before the project is finished. There are tons of gorgeous flooring styles gaining popularity right now, and within those rising fads, there is a vast range to suit any taste and aesthetic. So, here's a little flooring inspiration to get you started.
70s Patterns and Prints
We love a 70s moment. Patterns and prints have come back in a big way recently. We've seen this everywhere, from fashion to home decor. Naturally, this translates down to your floors, too. Patterned tiles, either with patterns on each tile or patterns made with different tiles, are blowing up. Patterns are a big commitment, so you can play with these in smaller rooms like bathrooms or smaller sections like hallways to dip your toes in and see how you like it.
Distressed "Lived In" Hard Wood
Design is all about authenticity right now. Therefore, people are kissing the pristine, unlived-in look goodbye. Distressed hardwood that looks worn or even is upcycled is becoming quite the trend. It's excellent because it's unnoticeable as it endures wear and tear and seems incredibly welcoming and homey from the second it's installed.
Wood Dupes
Speaking of wood, faux wood is rising in popularity. Nowadays, technology allows so many materials to look just like the real thing, so people are springing for options that are more affordable, more durable, and a little easier to customize to suit their tastes exactly.
Blonde & Bleached Wood
Okay, last wood one, we promise. As we know, white walls and all things white have been popular in the interior design space lately. As such, people are leaning towards less contrasting wood finishes. A lovely bleached hardwood is the perfect blank slate for whatever design choices or other wood finishes you'd like to introduce.
Vintage Black & White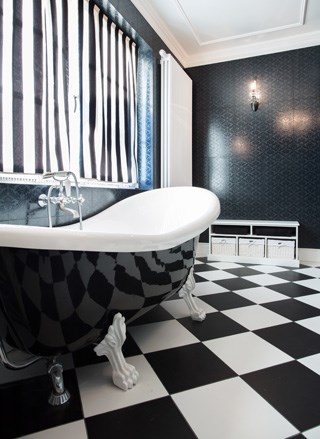 Another nod to history is the resurgence of vintage black and white flooring. From the classic alternating black and white tiles to more creative renditions, we see this everywhere.

This story was made possible by our
Community Partners Program
. Thank you
Peak Performance Painting
for helping to expand local news coverage in the Bow Valley.
Learn more.