If you're looking to sell your home in Canmore, there are some things you'll want to think about before you dive in. The world of real estate can be confusing and intimidating for anyone who isn't in the industry or has been through the buying or selling process a few times. There is so much to know, much to do, and many moving parts to account for.
Because we don't want selling your Canmore home to be any more stressful than it needs to be, we've compiled a list of crucial things to know before you sell. Let's get into it.
Plan Your Next Move
While selling your home is a big undertaking, it's only part of the overall situation. Before you start the selling process, you'll want a clear idea of where you'll be going. If you're planning on staying in Canmore, you're dealing with a tricky market, and you don't want to be left out in the cold if your home should sell quicker than expected. Be sure to get your ducks in a row, so you know exactly what your next moves will be when your home sells. If you are leaving town, you'll also want to gain an understanding of your new location's market. If you buy a new home before your current home sells, you can always look into a bridge mortgage and other options.
Get Your Paperwork in Order
If you're keen on selling fast, it's essential to have all of the necessary documentation for your potential buyers. You don't want your buyers to make offers with endless conditions, so doing your due diligence ahead of time is a good idea. You'll want to get your real property report, information about any renovations you've done, and condo documents, if applicable. This will save both you and your buyer time and added stress.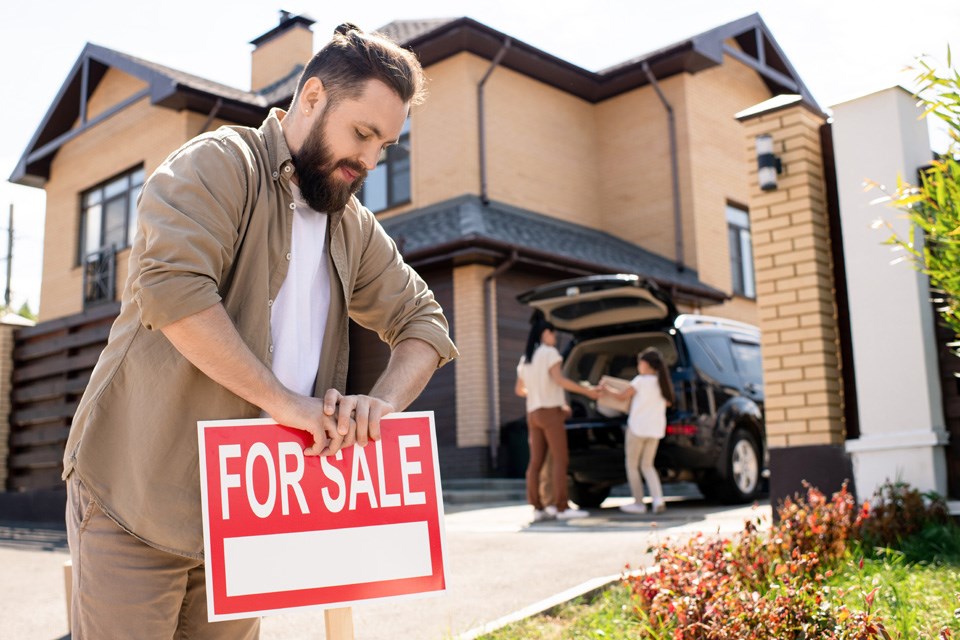 Market Smart Pricing
A big part of the selling process is selecting the perfect price. This part of the journey is often done in collaboration with a real estate agent to ensure you're getting expert insight. When assigning a market price to your home, it is far more important to price it in relativity to other similar properties in the Canmore market than to price it based on the appraised value. If your home is more expensive than comparable properties, you need to have a good and obvious reason why that is. Buyers constantly look to the local market to determine if a home is a fair price. So, you'll want to be intimately aware of Canmore's market at the time of your listing.
Marketing & Staging
Now this one doesn't just apply to Canmore. Staging and marketing are critical when it comes to getting the best value for your home and avoiding sitting on the market. The photos a potential buyer will see online will be their first impression of your home, and they need to fall in love right then and there. Hiring professionals for photography/marketing and standing is usually worthwhile. Alternatively, you can work with a real estate agent who offers these services or can help advise you in these areas.
Understand the Costs
Again, this applies to sellers everywhere. While you can expect to earn money once you sell, a whole bunch of costs are associated with the process that gets you to that point. You will want to factor in realtor fees, moving costs, property appraisal, home insurance, inspection costs, legal fees, and many more. Understanding the costs you will incur along the way will help you understand if you're in the best position to sell right now. When in doubt, always enlist the help of experts.

This story was made possible by our
Community Partners Program
. Thank you
Peak Performance Painting
for helping to expand local news coverage in the Bow Valley.
Learn more.