Are you looking to buy in Canmore? How exciting! Canmore is a gorgeous mountain town bursting with creativity and recreational activities. The town itself is extraordinary, but the natural landscape that surrounds it is what never fails to draw visitors from around the globe. Buying a home in Canmore is wildly exciting. As is the case with any real estate investment, there are many things to take into account, one of which is the neighbourhood.
Canmore is unique, including the things you'll want to consider when picking a neighbourhood. Here are some things to remember to choose the best possible community for you, your family, and your lifestyle.
Walkability
The Town of Canmore is filled with fantastic walking and biking trails. The thing is, it is a valley. Therefore, some places are higher up the Valley than others and require a bit of hill-walking to get from A to B. If living somewhere that is walkable is crucial to you, you may want to select a neighbourhood closer to the Town Centre and the Downtown Core. If you end up on either side of the Valley, you can be looking at a longer (and potentially sweatier) walk. If you don't mind a long walk, then not to worry! Walking is ideal in Canmore as traffic and parking tend to get congested during the higher tourism months.
Drivability
Similarly, you might want to chat with some potential neighbours about what driving and parking are like in your prospective neighbourhood. If you do end up downtown, it might be tough to park as public parking overflows in the summer, and folks have even been known to end up boxed into their driveways. Many of the more family-centric neighbourhoods with single-family homes offer tons of parking for each house and street parking to boot. It's important to take stock of how you plan to commute and ensure your desired neighbourhood can accommodate that during both high and shoulder seasons.
Proximity to Essentials
Everyone's situation is different, but it's always a good idea to look at your location in proximity to essentials like the hospital, pharmacies, grocery stores, gas stations, etc., if you want more privacy than is offered by the more central neighbourhoods. You don't mind a bit of extra travel time to get to the essentials, no big deal! For example, if you're hoping to retire in your new home, you might want to think ahead.
In addition, if you're someone who loves stepping out for a quick patio drink or grabbing a quick bite to eat after work, you'll want to take note of the types of food and beverage options each neighbourhood has to offer. While many neighbourhoods are home to some hidden gems, most of Canmore's restaurants, bars, and shops are downtown.
Access to Recreation
If you're more of an outdoor type and don't mind a little space between your home and the hustle and bustle, you might be more interested in looking for a neighbourhood closer to hiking, biking, and walking trails. Alternatively, you might look at areas closer to sports facilities and recreation centres if you have a family that's big on extracurricular activities.
Housing Types
If you are hoping for a specific housing type, this will dictate which neighbourhoods you'll lean towards. Many neighbourhoods in Canmore are primarily specific to single-family homes, Cougar Creek and Larch, for example. On the other side of the token, many areas cater more to townhomes and apartments. Before setting your heart on a neighbourhood, you should check out what housing types are the most common to set your expectations appropriately.
Zoning
Further, on the housing types, Canmore has a few different types of zoning. A neighbourhood's zoning will dictate what kind of residence and rentals are allowed. For example, some areas allow short-term rentals, and others don't. You'll want to familiarize yourself with zoning before or during your real estate hunt.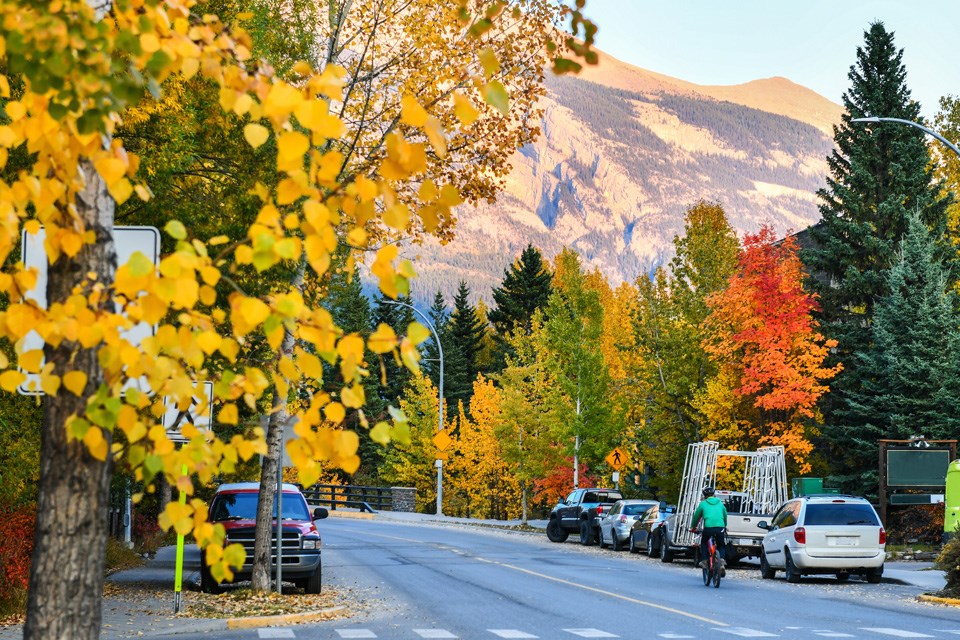 Schools & Family Orientation
If you have a family or you see children in your future, you'll want to get the lay of the land in terms of proximity to schools. Canmore has a handful of relatively spread schools, so you'll need to know the educational path you're interested in to make an informed decision. In addition, you may want to get a feel for how family-centric the various neighbourhoods are. Where are the playgrounds? Do other children live in the area? These are the types of questions that may inform your decision as a budding family.
Sun & Views
Last but not least, it's essential information that one side of Canmore is sunnier than the other. Up on the Cougar Creek side of the Valley, they get a ton of sun into the evening. Meanwhile, over in Peaks of Grassi and Three Sisters, the mountains block the sun a lot more. If you're looking for more privacy and nature, you might choose the less sunny side. But you might think differently if you can't live without sunshine. On the same note, each neighbourhood has vastly different views. If this matters to you, you should take a little view tour to get to know what you're working with.

This story was made possible by our
Community Partners Program
. Thank you
Peak Performance Painting
for helping to expand local news coverage in the Bow Valley.
Learn more.