Are you interested in loft living in the Bow Valley? There's a whole lot to unpack here. From what a loft is to the pros and cons, the type of lofts you might find in the Bow Valley, and more. We've broken down everything you need to know about loft living in the Bow Valley so you can become a local loft expert. Buckle up. Let's talk lofts!
What is a Loft?
Good question. The definition is two-fold. In North America, a loft apartment is usually an ample, wide-open space that can transform into a unique, comfortable living space. This type of apartment often features industrial aspects such as exposed brick, beams, concrete, etc. You wouldn't usually expect to see a ceiling in a loft, adding further to the industrial theme, and these spaces are typically huge. There are loft apartments, which we've just described, and loft-style apartments that mimic that type of vibe. Apartments like these were initially known for mainly housing artists and creatives in cities. Creatives would use them as live/work spaces that functioned as both homes and studios/offices.
Loft and loft-style apartments have blown up in popularity in recent years. We've seen a shift towards open, multi-purpose spaces, and industrial-style design and lofts fit the bill.
Next up is the other definition. In the U.K. and more so lately in North America, loft is being used as a term for a secondary, attic-style room right under the ceiling that overlooks the living space below. It's almost like an indoor balcony that functions as a room, most commonly a bedroom.
This divided space is commonly used to capitalize on space in smaller apartments. Alternatively, it may be a design choice to open up a multi-level space and even welcome more natural light to the upper level.
In both cases, lofts are pretty trendy, and we imagine the style won't leave us anytime soon.
Pros of Loft Living
When it comes to the open-concept loft, there are a ton of pros. If you're someone with a design mind, lofts are an open invitation to build the space you want from the ground up. You have the freedom to segment your space, focus on the areas of your life that require the most space, and flex your creativity. Rather than walking into a space with your list of "must-haves" such as a lot of storage space, a big bedroom, an office with a few, tons of closet space, or whatever it is that you value most, you can invent those spaces yourself. Beyond the mould-ability of these spaces, the high ceilings and open floor plans can make it feel like you have endless space.
If we're talking about the split-level loft, there is one main perk: space. If a small studio is split into a loft, you can capitalize on every ounce of space. Rather than segmenting your area by adding a tiny room, a loft keeps everything open and makes each room seem more significant because they aren't fully closed off from one another.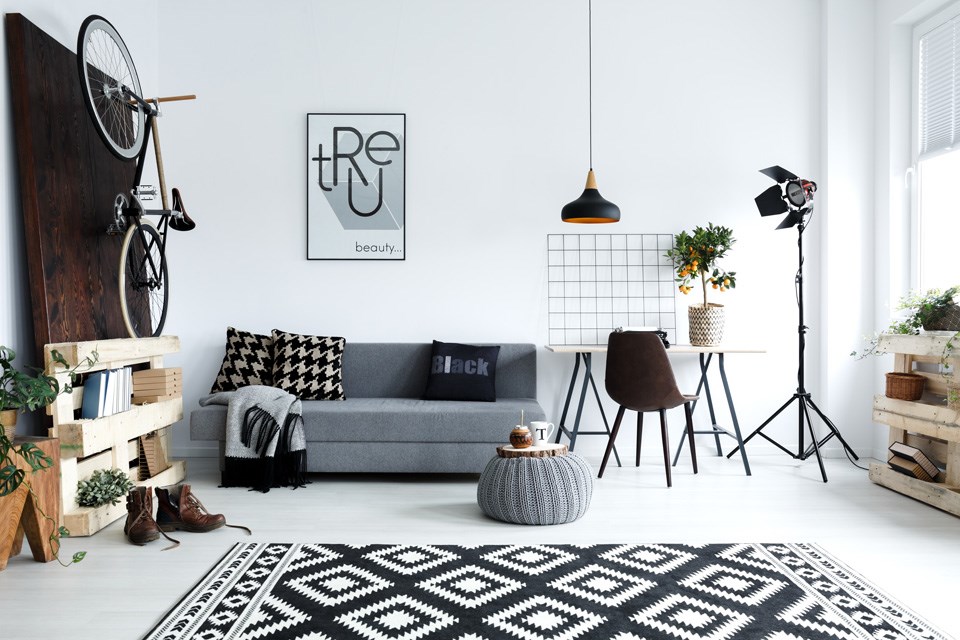 Cons of Loft Living
The main con of open-concept lofts is that you need to design them yourself and, as we said, build them from the ground up. If you're not someone who loves or is good at arranging spaces mindfully and aesthetically, this might be more of a burden than a blessing. In addition, you tend to lose a lot of privacy in a loft as the spaces aren't divided with walls and doors. If you're someone who lives alone or a couple who doesn't mind shared spaces, loft living might be perfect for you. Otherwise, you may want to hunt for something with a bit more division.
The cons of the split-level loft are similar. You lose privacy if your bedroom is in a balcony-style loft as you also don't have a door or walls to separate you from your living spaces. In addition, the loft will take up a good deal of your ceiling height in the area, so it could make some places feel more cramped if you don't have the highest ceilings.
Lofts in the Bow Valley
As lofts rise in popularity, you might be wondering how to get your hands on a loft in the Bow Valley. We'll be straight with you; you'll likely struggle to find an open concept loft apartment in the Bow Valley or even a loft-style apartment. The industrial flair isn't as standard in the mountains, and most spaces are pretty segmented. But, there is a growing number of split-level lofts, both apartments and inside homes. You'll find many "studios" with an upper-level loft bedroom to maximize space. They're cute, cozy, and – of course – trendy.
If you're passionate about lofts, you could consider putting a loft bedroom on your "must-have" list or keeping it in mind if you ever have the incredible opportunity of building a home of your own.
We're not a pretty metropolitan city with a significant industrial area filled with loft apartments, but the split-level lofts sure are cute.

This story was made possible by our
Community Partners Program
. Thank you
Peak Performance Painting
for helping to expand local news coverage in the Bow Valley.
Learn more.