So, you're ready to upgrade your bathroom? How exciting! The bathroom is one of the most underrated rooms in the house, especially the primary bathroom. Your bathroom is where you get ready for the day ahead, unwind in a warm bath, hype yourself up in the mirror, sing in the shower, and be the most real version of yourself in that private little space. Elevating your bathroom benefits your lifestyle while also increasing the appeal and wow-factor of your home if you ever decide to sell.
If you're not sure where to begin with your bathroom makeover, here are some unique ideas to get your inspired.
Those Countertops Deserve Some Respect
We spend so much time focusing on our kitchen countertops, but we never seem to give the bathroom countertops the attention they deserve. Selecting beautiful countertops like marble, repurposed wood, or something unique and memorable will seriously transform your bathroom.
Welcome in Some Sunshine
Now this upgrade is more significant and not possible in every space, but windows are a total game-changer. If you're able to add a window or skylight to your bathroom, it will probably improve your entire life. Even if you just add a small window inside the shower, it really does elevate a space. If this isn't in the cards for your bathroom, try mimicking natural light with your blue choices.
Go Angular
If you really want your bathroom to stand out, consider leaning into angles. We're so used to seeing ovals when it comes to sinks and tubs. Try rectangular pieces for a chic and modern look.
Add a Sitting Nook
One thing that is always lacking in a bathroom is seating. Whether you're doing your skincare or hanging out while your partner gets ready, it's nice to be able to take a seat. Consider adding a bench or little sitting nook to really elevate the space.
Add a Vanity
Most people who like to do their hair and makeup each day have to choose between standing in front of the bathroom mirror or sitting at their bedroom vanity. Wouldn't it be nice if you could do both? You can either add levels to your counter so that part is suitable for sitting or add a separate vanity with a mirror, good lighting, and storage. Of course, this requires space. If you've got it, use it!
Lean Into Arches
While we're used to rounded corners when it comes to our tubs and sinks, it ends there. You can make your bathroom unique by using arched mirrors above the sink, and arched entry to your shower stall or bath, or a little archway to separate the different parts of the room. It adds a Mediterranean vibe and is always memorable. You can even think about painting in terracotta or a more Mediterranean colour to match.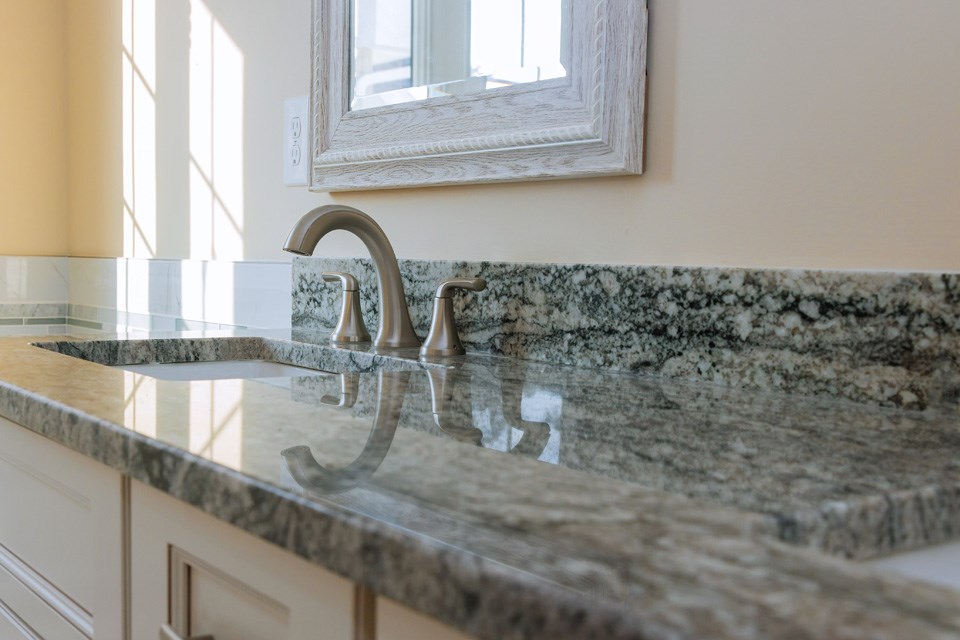 Get Artsy
When it comes to art, the bathroom is often neglected. We know, it can get steamy in there, but if you pick appropriate artwork, you can really make the room pop. Consider adding a gallery wall or a big, eye-catching piece of art to level-up your space. Everyone loves something to look at while they're in the bathroom, after all.
Go Big With the Mirrors
Another thing that many bathrooms are missing is a full-length mirror. If you have the wall space, you can add a big, beautiful mirror so you don't have to leave the room to check out your whole outfit.

This story was made possible by our
Community Partners Program
. Thank you
Peak Performance Painting
for helping to expand local news coverage in the Bow Valley.
Learn more.