Most people hear the term restaurant point of sale (POS) and think of a cash register for customer transactions. Punch in an order, take a payment, wave goodbye. But these days, a restaurant POS is a whole lot more. It can help you increase sales, improve guest experience, and make better decisions about your business.
But with a growing number of systems on the market, how do you choose the one that's right for you?
Here are the top three factors that every restaurant should look for in a POS.
Ease of Use
You should be able to easily navigate through ordering, payments, reports, and more in a way that feels intuitive and logical. This will help you get staff trained faster, help staff make fewer errors, and help customers get the smooth experience they expect (which means they're more likely to return). TouchBistro POS offers an intuitive, familiar Apple operating system – along with free, world-class training – to help you get up and running faster, whether you're opening a new restaurant or switching your POS at an existing venue.
Affordability
With rising labor costs and an economy that's still trying to bounce back, affordability is a big factor when considering an investment in restaurant technology. While the right POS system will be just that – an investment that will provide returns for your business – the cost of it still has to make sense for your books now. You want to look for a POS system with flexible pricing plans and no long-term contracts (that includes your payment processor). Rather than opting for a one-time purchase, choose a POS with a monthly subscription, like TouchBistro POS. This pricing model helps make a new system more affordable and gives you access to regular software updates at no additional cost, so you always have the most up-to-date system.
Reliability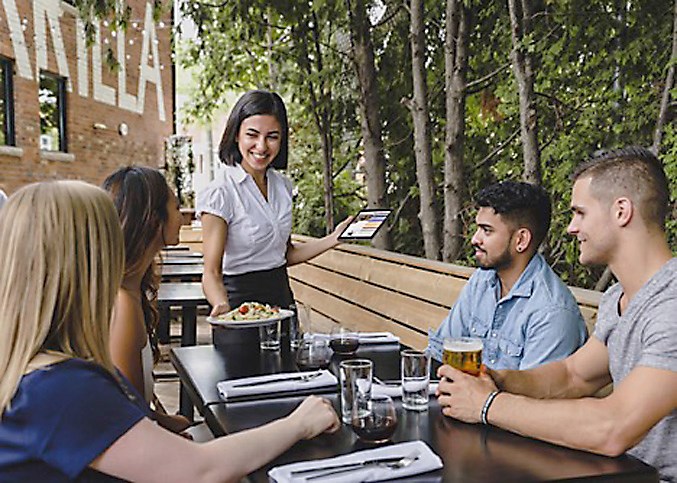 This might seem like a no-brainer, but you want your POS system to run smoothly at all times. The last thing you need in the middle of a lunch rush is for the Internet to go out and your POS system to go with it. A reliable POS is paramount to your operations. TouchBistro POS hybrid system has two elements: a hardwired, local connection in the restaurant and cloud access. It gives you the security of a traditional (local) system and the accessibility of a cloud (remote) system, offering you the most reliable POS, one that works even when the Internet goes down.
There are many factors you'll want to consider when choosing a new POS system, including
some that are specific to your unique restaurant needs, like integrated payments, reservations, online ordering, and staff scheduling. But if you start your search with these three requirements
in mind – ease of use, affordability, and reliability – you'll start off on the right foot.
Want to learn more about TouchBistro?
Contact our restaurant consultant Carly at (403) 800-2076 or by email at success@touchbistro.com