Growing up, I had a complicated relationship with mountains. I was born and raised in Saskatchewan, and I loved being able to see the horizon; I would watch the clouds dance through the day and would trace the Milky Way under a blanket of stars at night. Travelling to the mountains made me feel claustrophobic. To me, these big rocky outcrops were in the way of the view (even though everyone told me they were the view). It wasn't until I started getting active outdoors that I began to really appreciate the Rockies.
I was very fortunate to attend a high school with a thriving outdoor education program. Each June we would pack up and head out to the Rocky Mountains on a paddling excursion. It was during those trips, floating the days away under the hot sun on the Kootenay River, that my love for the Rockies really took hold. Experiencing the mountains away from the tourist traps allowed me to see them as they were meant to be — wild and beautiful.
When I was 17, my sister Chelsea moved to Kamloops to attend the Adventure program at TRU. Through her I learned about — and had the opportunity to try — hiking, climbing, snowboarding, cross-country skiing, snowshoeing and more. The wondrous expanse of the mountain environment blossomed; there were so many ways to explore it, and I wanted to do more! The mountains had other adventures in store for me, however.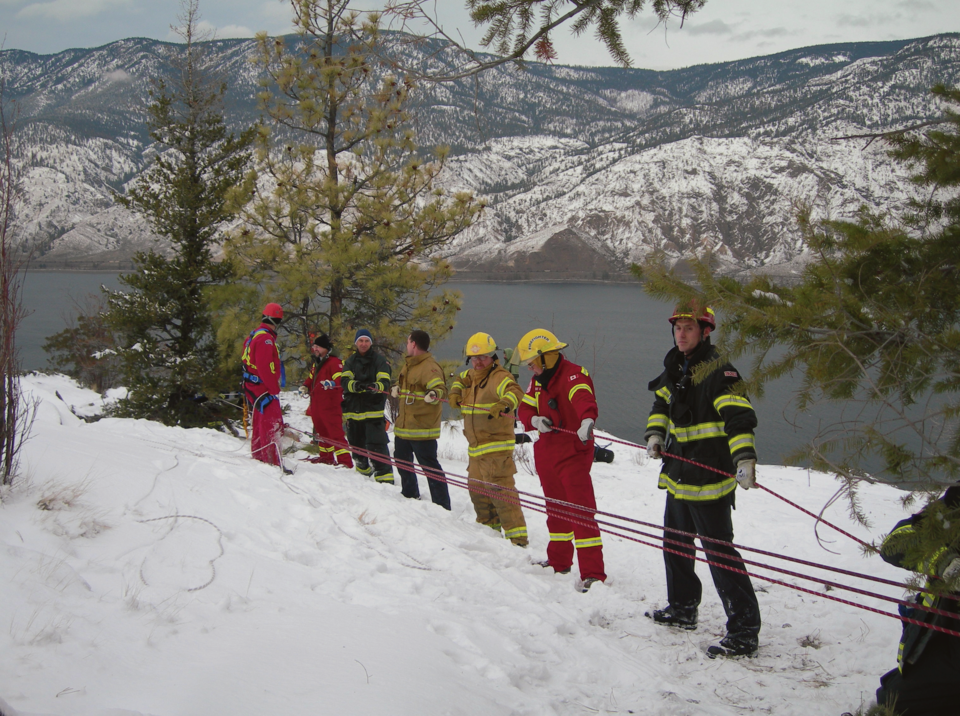 In December of 2006, I fell while rappelling just outside Savona, BC. Though the fall wasn't far (between 8 and 12 feet), the landing was less than stellar, and I shattered my L1 vertebra. The resulting spinal cord injury paralyzed me from the waist down. In the ensuing months of rehabilitation, I had plenty of time to think and reflect on what this injury would mean for me going forward. What could I, or could I not, do while sitting down?
I don't want to downplay the immense amount of work it took to relearn how to do everything in my life, or the systemic challenges that accompany my situation, but I've learned that being disabled isn't as difficult as many non-disabled people seem to think it is. More accurately, being disabled isn't difficult, but being excluded absolutely is. That question I asked myself — What can I do while sitting down? — is easy enough to answer: Pretty much anything, when I have access. That access piece is key and is something we, as a community of disabled folks, are learning to navigate and to advocate for.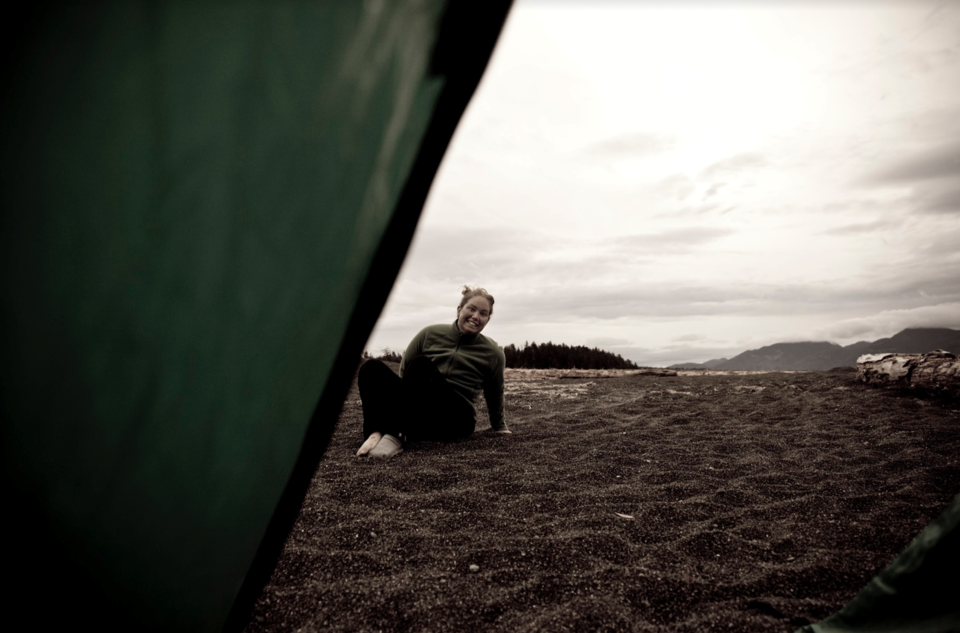 I've traversed the Nootka Trail in BC by handcycling and crawling on my butt, I've won two World Championships in sprint canoe and kayak, and I've moved four times across North America, but one of my greatest challenges post-injury is in getting into shops down the street. I've encountered a great number of outdoor adventure shops that aren't accessible for people with disabilities — they say that they "don't need to be accessible, because people with disabilities can't participate in those activities, anyway". To be clear, we absolutely can participate in outdoor adventure activities. We're fabulous problem solvers and engineers. After all, we've spent our lives finding ways to fit into a world that isn't built for us. We're freaking amazing! There is a tremendous amount of innovation and creativity that we bring to outdoor adventure.
I still take great joy in exploring our mountainous backyard, but there is much that can be done to ensure that people with disabilities (who encompass more than only wheelchair users like me) feel included in the conversation. Just because it's outdoors, and just because it's wild, doesn't mean it isn't accessible. Let's find ways that allow all of us to enjoy the Rockies, even if they are in the way of the view.
To learn more about Christine Selinger, visit - www.creativebychristine.com